5 genius places to store your earrings
Earrings are the most difficult to store jewellery because they are small and easy to lose. Where to store these stud earrings, dangle earrings, post earrings, and other different types of earrings without a mess? If there is no jewellery box in hand, refer to these genius ideal places to store your earrings.
1. Desk Storage Box
Although the desk storage box is designed to store office supplies, it is very suitable for storing earrings. You can put a layer of foam under each drawer and tie it directly to it when storing the earrings, which can be fixed and orderly.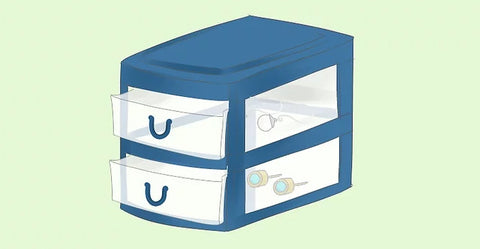 2. Ice Cube
If you have a lot of earrings, it's a good way to use a tray of frozen ice cubes to store them. Although it is not suitable for storing giant earrings that are too large, it is very suitable for huggie earrings, stud earrings and other small earrings.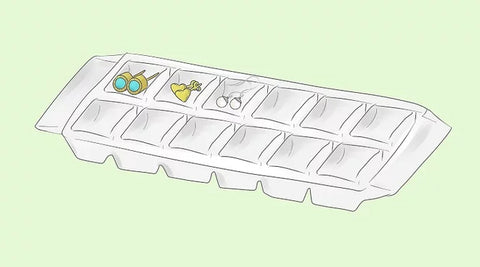 3. Button
A plastic button can be used to fix a pair of earrings. This method is suitable for stud and hook earrings. Choose a button with two holes is more suitable than a button with four holes. Attach the earrings to the buttons and put them in a box, plate or drawer. Remember not to use the button of a coat since the hole is too big to fix earrings.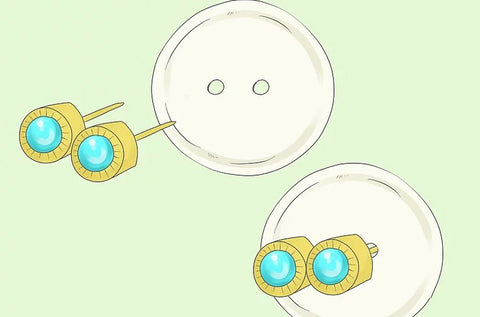 4. Pillbox
It is also a good idea to store small earrings in a pillbox. You can put a pair of earrings in each small grid, and you can also decorate it according to your own preferences.
5. Ribbon
You can also fix the earrings on a ribbon, which can be stored for a long time, and it is not easy to tear and fall off. But remember to use a stronger ribbon, 2 to 5 cm is most suitable. After fixing it, you can put it in a box or drawer, or fix it on the wall with a pushpin.